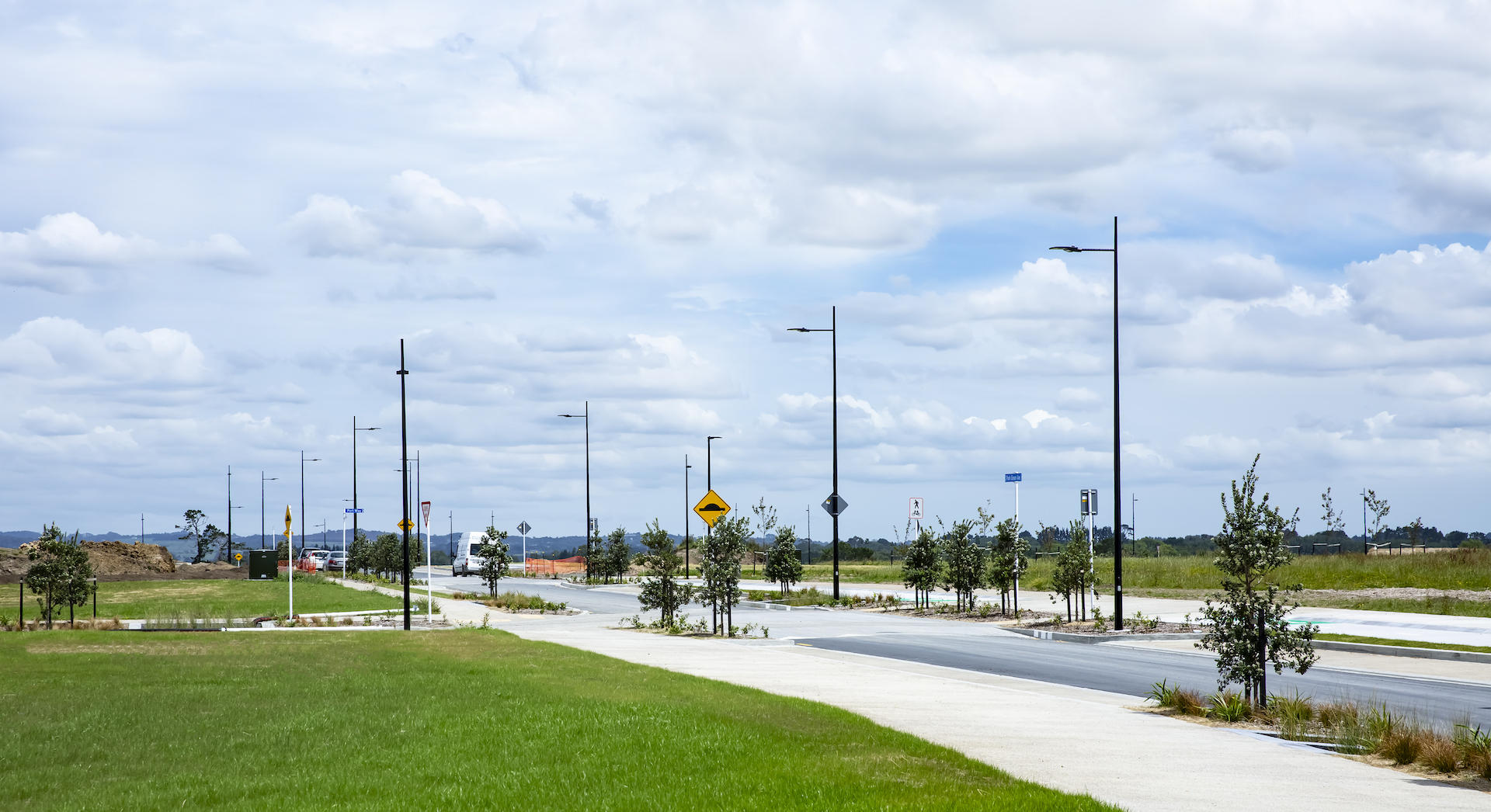 Location:
Hingaia Peninsula, Auckland
Park Green is a master-planned development by Hugh Green Group located on the Hingaia Peninsula on the coast of Manukau Harbour. The development spans 97 hectares and provides residents with a high-quality living environment that caters to their recreational and educational needs. The location offers outstanding views of the Hunua Ranges, Bombay Hills, and Pukekohe Hill, providing a mix of urban and rural outlooks.
Designed to be an attractive residential community with over-arching stewardship and quality oversight, Park Green has development controls and design guidelines to maintain high standards. The public realm has also been invested in ensuring the community can thrive and grow. Once completed, Park Green will cater for around 1,250 dwellings overall.
The development offers extensive cycleways and walkways, educational facilities, and a neighbourhood centre, all set within a leafy precinct that delivers a genuine village atmosphere. A new primary school and local services will be centrally located within the wider developing community, creating a community hub at Park Green. Amenity areas are also envisaged at the coastal edge, providing facilities for people to visit and enjoy the wider landscape.
Ibex Lighting is proud to have been chosen as a street lighting partner, providing design services, product supply, and installation. The lighting design has been carefully considered to complement the natural surroundings, creating a seamless integration between nature and the built environment while ensuring local ecological and compliance standards were adhered to.