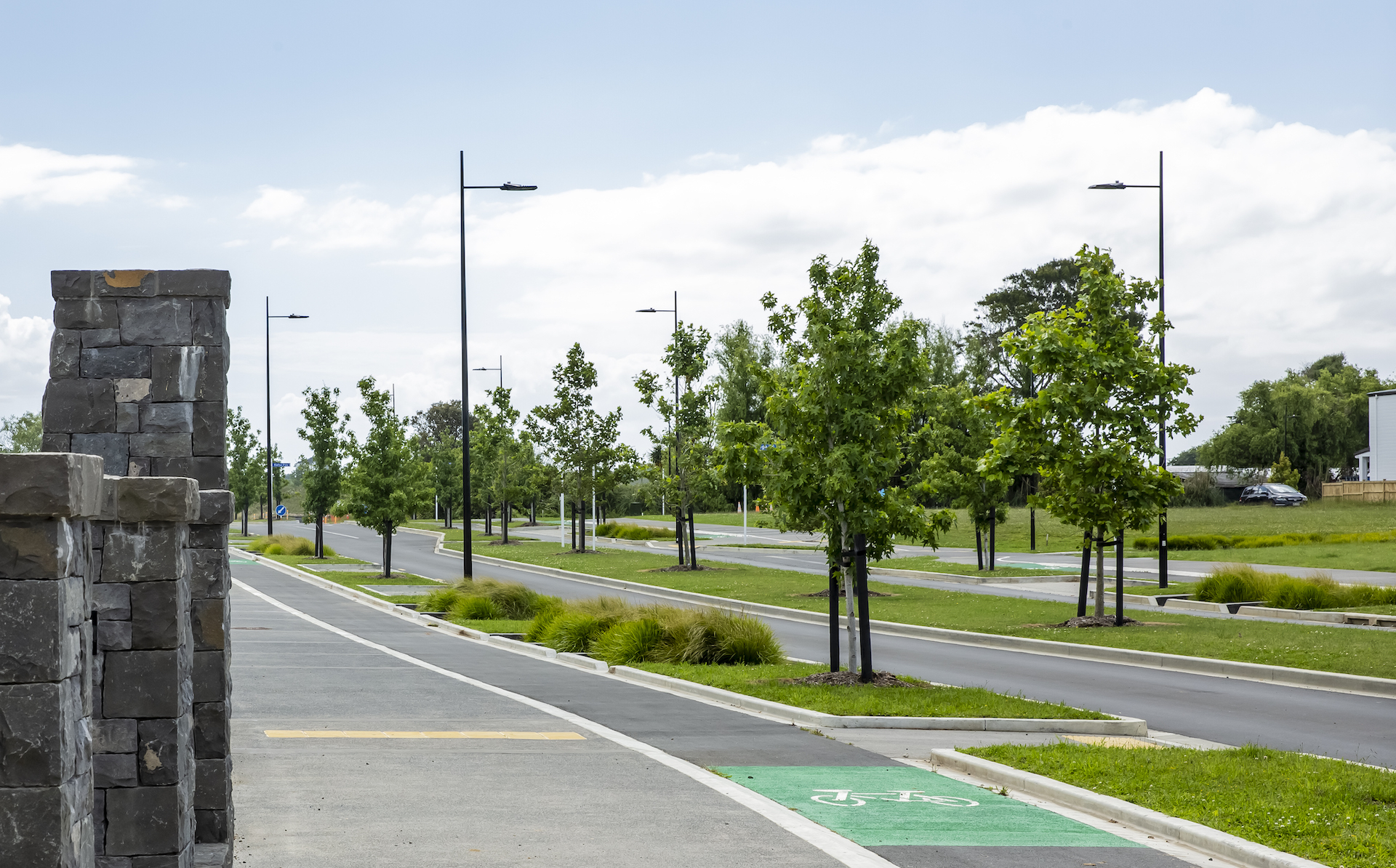 Location:
Drury, Auckland
Auranga is not just a development; it is a prototype for better living and proof of a better way to design, build and populate our future cities. It is a city built on the audacious dream and detailed planning of a unique group, Made. Auranga promises to change the way we feel about city life.
The city's design innovations, which aim to improve people's quality of life, required a lighting solution to be meticulously planned to ensure that it met Auranga's design principles while achieving sustainability, accessibility, and safety requirements. Ibex Lighting collaborated closely with relevant stakeholders and local authorities to bring the developer's vision to life.
Ibex Lighting's lighting solution, along with openly visible spaces and community group support initiatives, contribute to Auranga's safety culture, recognising that creating a safe community is not just about technology, policing, and security systems but also about creating a culture of care and interest among its residents.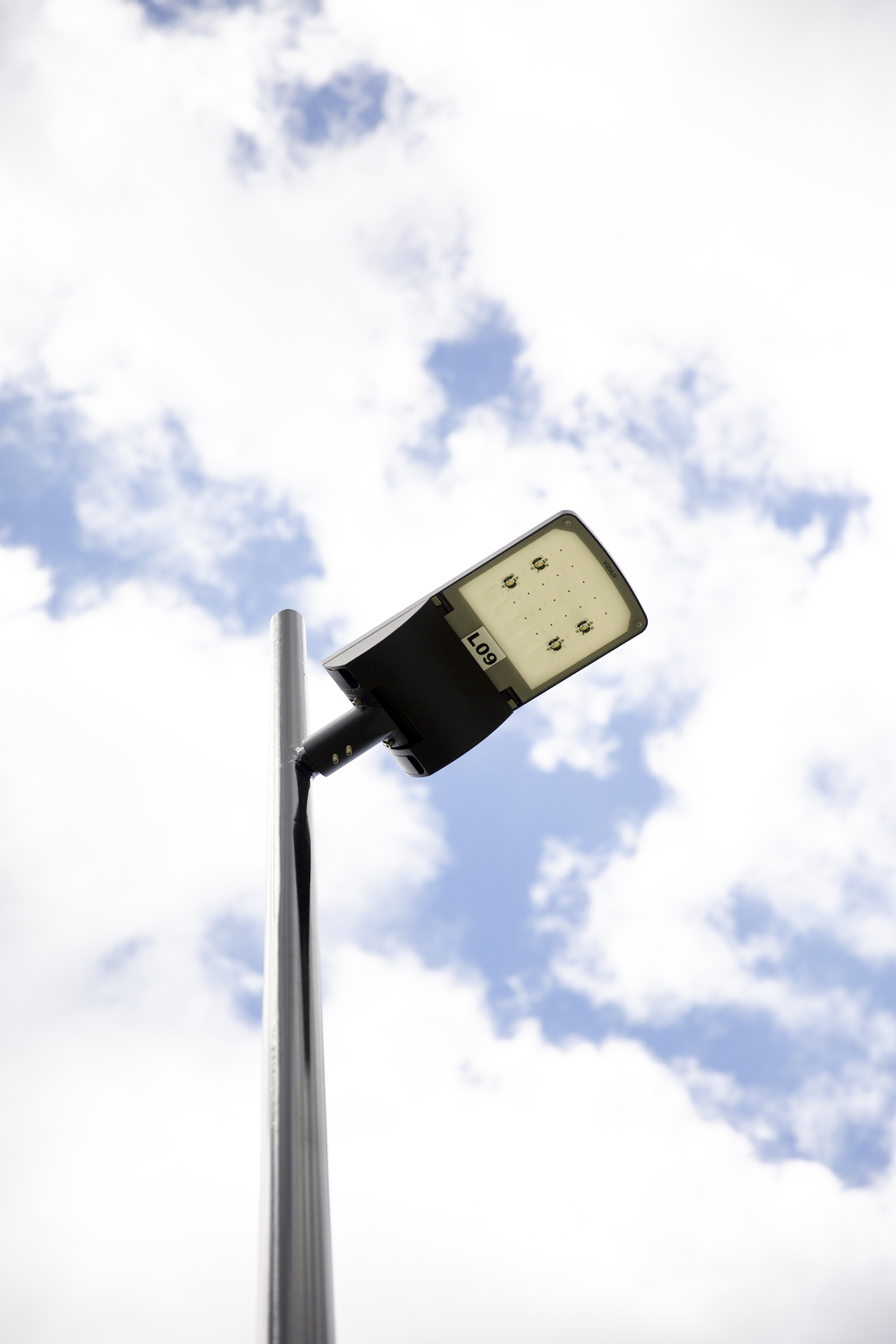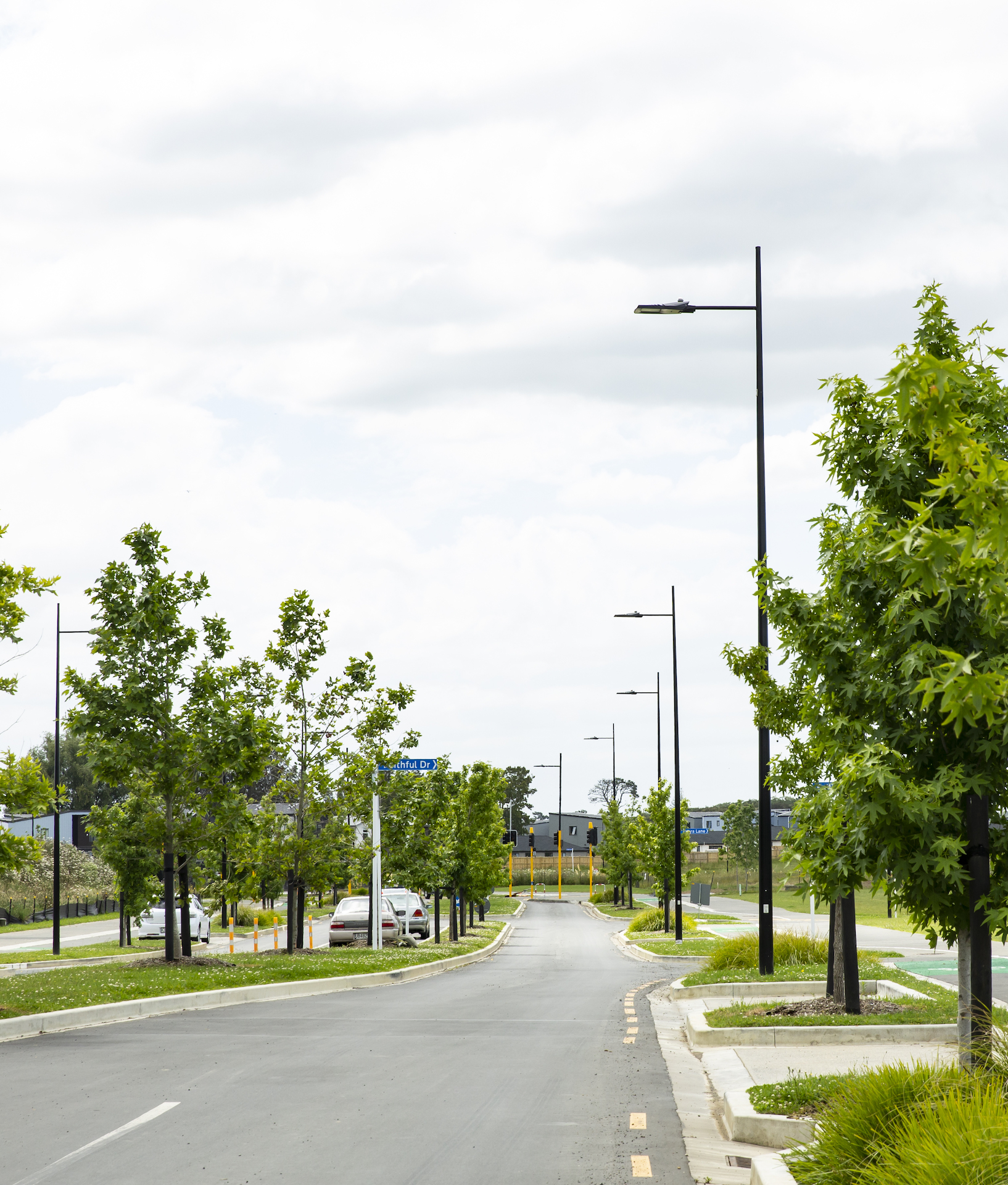 The Ibex Lighting team worked tirelessly to create a lighting solution that not only met the city's functional requirements but also contributed to the overall aesthetic of the community. Attention to detail ensured that the solution developed created a perfect balance between functionality and beauty. This aligned with Auranga's focus on better respect for nature's ability to nurture and better consideration of safety, education, play spaces, and leisure places.
Ibex Lighting is proud to have been chosen as a street lighting partner of choice for Auranga, utilising our concept-to-completion approach by providing a total solution comprising lighting design services, product supply and installation to what is a development of national significance.