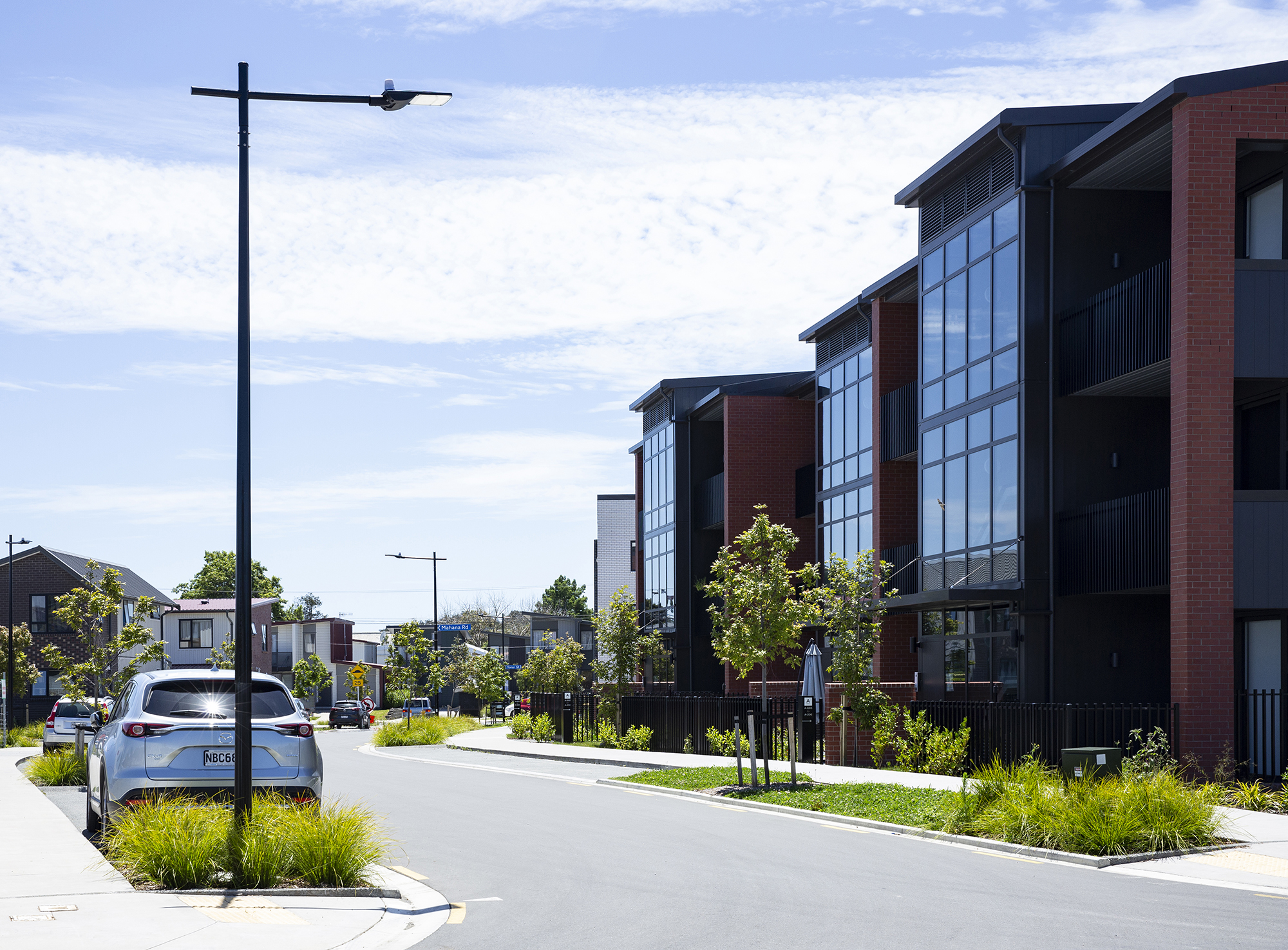 Location:
Northcote, Auckland
The Northcote Development is a large-scale initiative by the Auckland Housing Programme to replace old Kāinga Ora homes with warm, modern homes. The aim is to increase the number and quality of affordable homes available to families in the area whilst enhancing community amenities, such as parks, streets, and essential services.
The project is being managed by Kāinga Ora and Panuku Development Auckland, with many other organizations working together to support the community as it grows. Northcote is becoming more vibrant every year, with five schools, a library, a community centre, an early learning centre, a contemporary art gallery, and good transport links in place.
Ibex is proud to have been included as the lighting partner on this project. We believe that lighting plays a crucial role in enhancing the overall experience of any community, and we are committed to providing innovative and sustainable lighting solutions that meet the needs of the Northcote community. As a company, we are excited to be a part of this important development, and we look forward to helping Northcote become an even better place to live, work, and play.